ArgTrack is a track editor for the old PC racing game Microprose Formula One Grand Prix.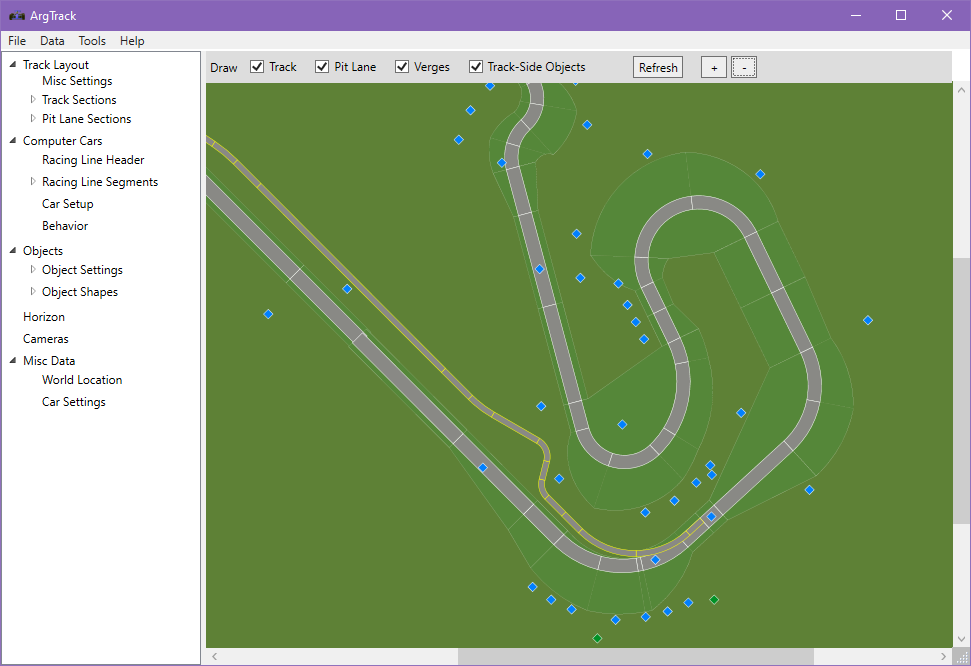 Features
Load F1GP tracks for editing
You can edit (or at least "manipulate")

Track sections
Pit lane sections
Computer car racing line
Track horizon image
General car settings
Computer car behavior and car setup
Track-side cameras
Track-side objects (very limited)
and more!

Save the track and drive it in the game!
Note: This software is still in beta, and more features will be added in due time.
Getting started
Feedback
Please send any feedback to fredrik@codemeyer.net
Acknowledgements
ArgTrack would not have been possible without previous work and contributions by the wider F1GP community, both past and present. Please visit the Acknowledgements page for more details.
ArgTrack is powered by the ArgData API, for which the source code is available on GitHub.