0x84: Enable Drawing of Horizon Image (Track Section Command)
This command enables the drawing of the horizon (background) image.
This command only appears in Monaco, where it re-enables the drawing of the horizon after driving through Portier.
Arguments
| Arg | Description | Common values |
| --- | --- | --- |
| 0 | Unknown | 3 in only usage |
Notes
Example of the implementation in Monaco: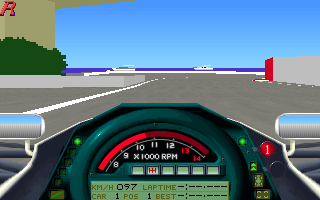 Driving through the right-hander after the hairpin, drawing the horizon has been disabled. Instead, you only see the distant track-side object that contains yachts and a body of water.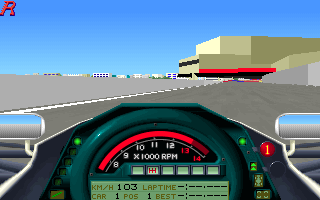 After driving out of Portier, the horizon is enabled again.
Occurrences by track
| Location | US | BRA | SM | MON | CAN | MEX | FRA | GB | GER | HUN | BEL | ITA | POR | SPA | JAP | AUS |
| --- | --- | --- | --- | --- | --- | --- | --- | --- | --- | --- | --- | --- | --- | --- | --- | --- |
| Track | 0 | 0 | 0 | 1 | 0 | 0 | 0 | 0 | 0 | 0 | 0 | 0 | 0 | 0 | 0 | 0 |
| Pit Lane | 0 | 0 | 0 | 0 | 0 | 0 | 0 | 0 | 0 | 0 | 0 | 0 | 0 | 0 | 0 | 0 |