0x83: Disable Drawing of Horizon Image (Track Section Command)
This command disables the drawing of the horizon (background) image.
It only appears in Monaco, where it disables the horizon shortly after leaving the Loews/Grand Hotel hairpin, so that you only see the ocean when driving through Portier.
Arguments
| Arg | Description | Common values |
| --- | --- | --- |
| 0 | Unknown | 3 in only usage |
Notes
Example of the implementation in Monaco: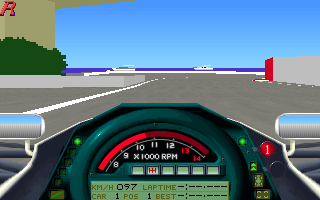 Driving through the right-hander after the hairpin, drawing the horizon has been disabled. Instead, you only see the distant track-side object that contains yachts and a body of water.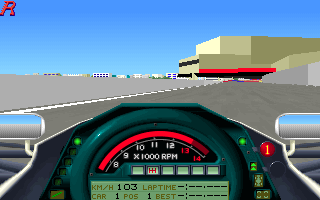 After driving out of Portier, the horizon is enabled again.
Occurrences by track
| Location | US | BRA | SM | MON | CAN | MEX | FRA | GB | GER | HUN | BEL | ITA | POR | SPA | JAP | AUS |
| --- | --- | --- | --- | --- | --- | --- | --- | --- | --- | --- | --- | --- | --- | --- | --- | --- |
| Track | 0 | 0 | 0 | 1 | 0 | 0 | 0 | 0 | 0 | 0 | 0 | 0 | 0 | 0 | 0 | 0 |
| Pit Lane | 0 | 0 | 0 | 0 | 0 | 0 | 0 | 0 | 0 | 0 | 0 | 0 | 0 | 0 | 0 | 0 |